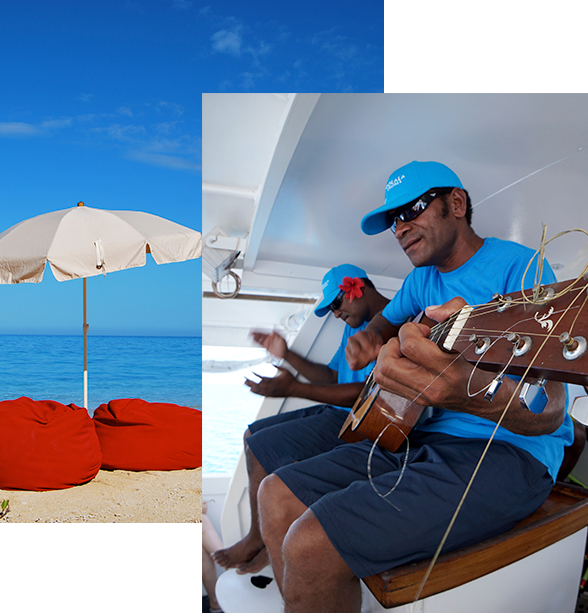 Fiji's friendliest faces come together at Oolala Cruises.
Oolala Cruises launched in 2009 as Storck Cruises, owned and operated by Max Storck and his wife Dot Storck. The Storcks' were continuing on their family legacy of day cruise boats in Fiji with Max's father running a well-known day cruise company under the same name in Suva in the 1950's.
After opening Storck Cruises based out of Nadi, the day cruise quickly became a success and has remained as the #1 day cruise from Port Denarau on Trip Advisor for many years. Their dream of creating a high quality all-inclusive day cruise that everyone young and younger could enjoy; was fulfilled. With their own private island of Savala for guests to enjoy and only a 75min cruise away from Denarau, it created a perfect day cruise for travellers from the mainland (Viti Levu) to enjoy.
In 2015 the Storcks retired and sold the business to new owners, who renamed the business Oolala Cruises and continued to operate the company with the same crew, same boats and island and with the aim of continuing to provide the same day cruise product that had already been enjoyed by thousands of people.
We Have Hosted Over
62,289 People
We have cruised for over
15,714 Days