All included !
At Oolala Cruises we understand that every second is valuable in enjoying your day cruise to the fullest.
From the time you arrive at our reservation booth at Port Denarau to the time we wave farewell as you disembark M.V. Oolala; our crew create memorable moments so you always return home with a huge 'Bula' smile.

---
Picked up from your hotel in Denaru, met on the boat with coffee, tea and the best home-made cakes you have ever tasted, take over an hour to get to Savala Island, stunning little island, paddle, boarding, snorkeling, kayaks all available to use, delicious BBQ lunch, served, unlimited drinks available, feeding of baby sharks and fish feeding, it is a full day out, return to some more fish cakes tea, coffee, or bar .... Absolutely love this.
Day Cruise timeline and more detailed information.
Meet at Oolala Cruises booth

9:30 am - Time to Check-In.

Boat departs Port Denarau

10:00 am - Cruise to Savala Island and safety briefing.

Morning Tea

10:30 am - Coffee / Tea/Homemade Cake. Refreshments available, the bar opens!

Boat anchors off Savala Island

11:15 am - First snorkelling location, alternatively guests can transfer to the island for other activities.

BBQ Buffet Lunch

12:30 am - Served in main bure, accompanied by live entertainment and coconut demonstration.

Baby Shark viewing & other activities resume

1:15 pm - (Glass bottom boat, kayak etc.)

Guests depart Savala Island

3:00 pm - To cruise back to Port Denarau.

Afternoon Tea is served

3:30 pm - Coffee / Tea / Homemade Cake. Refreshments still available.

Boat docks at Port Denarau

4:30 pm - Guests are farewelled by crew after an enjoying an amazing day with Oolala Cruises!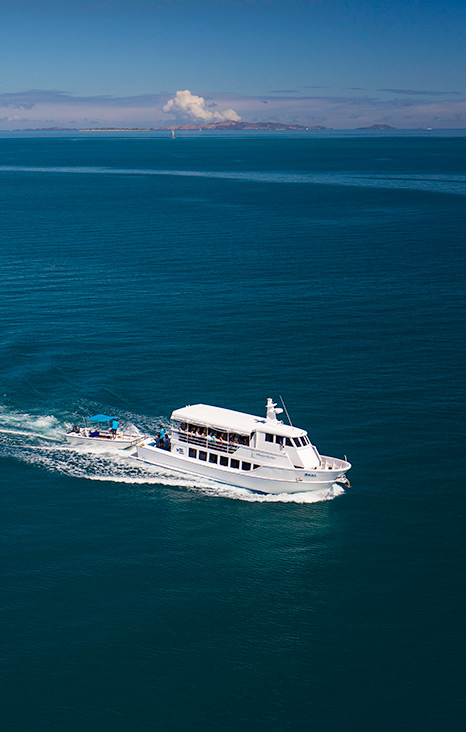 Enjoy the 75min cruise to Savala Island hosted by our entertaining and welcoming crew, passing sights of the mainland and nearby islands.
Cruising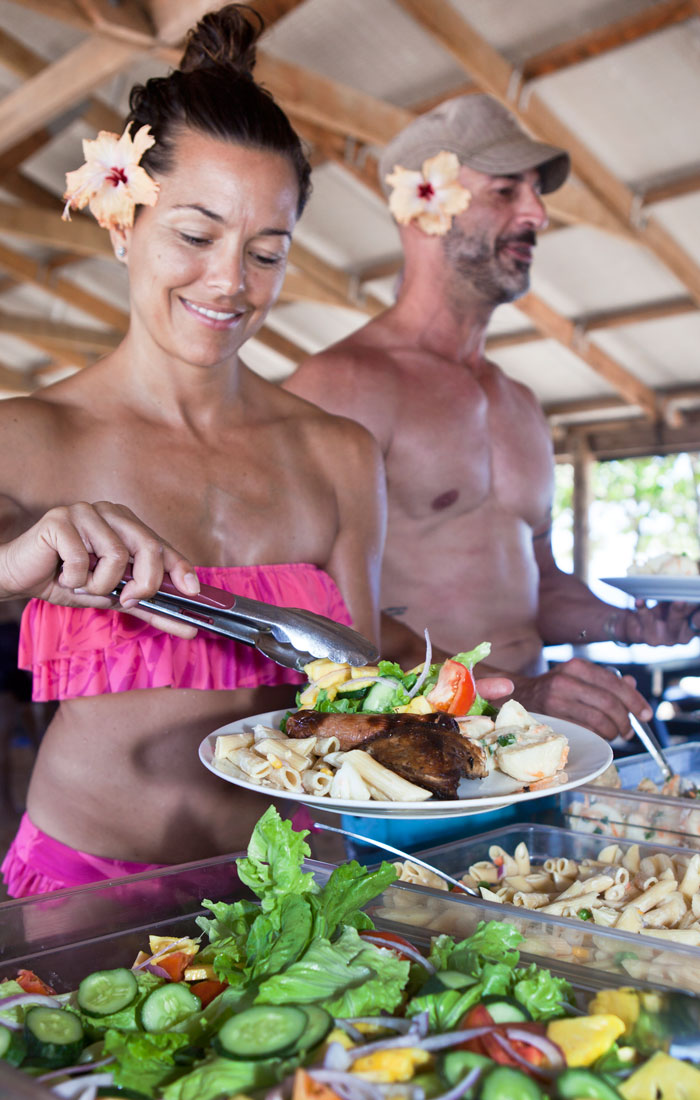 Morning tea, lunch, afternoon tea, included beverages. Morning tea, lunch, afternoon tea, included beverages.
Food & Drink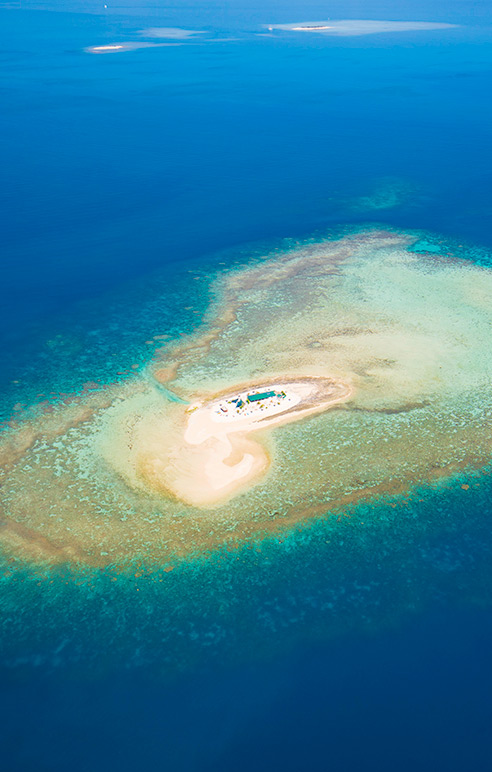 Our unique island with white sands and turquoise waters, for only our day cruise guests to enjoy.
Savala Island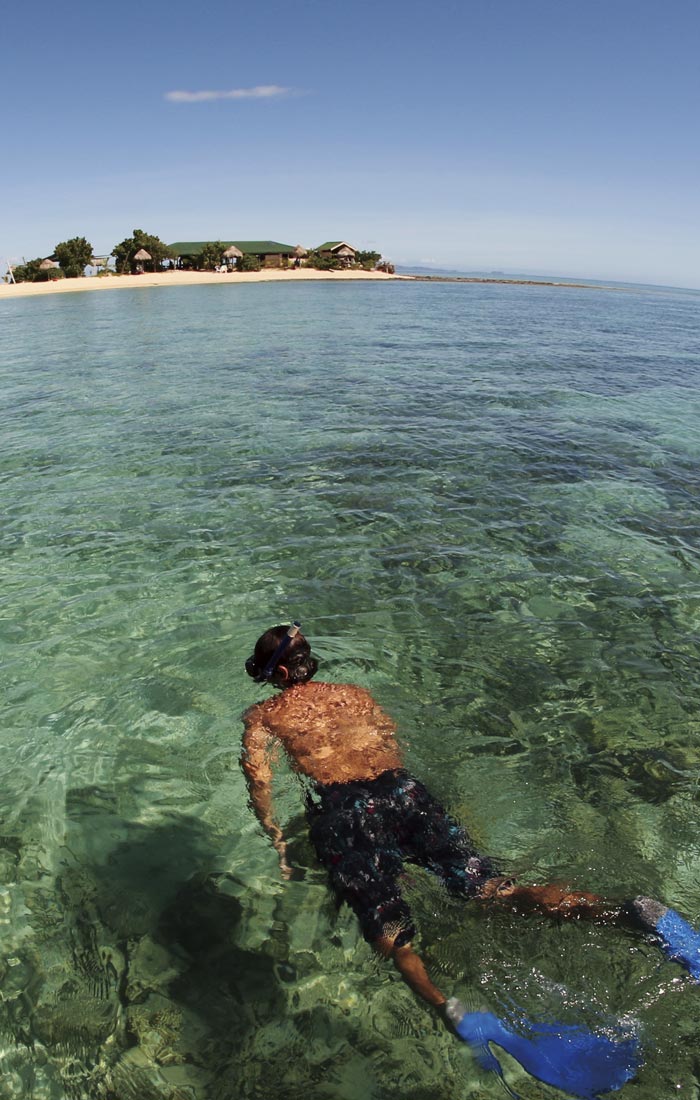 With crystal clear snorkelling locations, let our guides lead you on an underwater adventure.
Snorkelling
---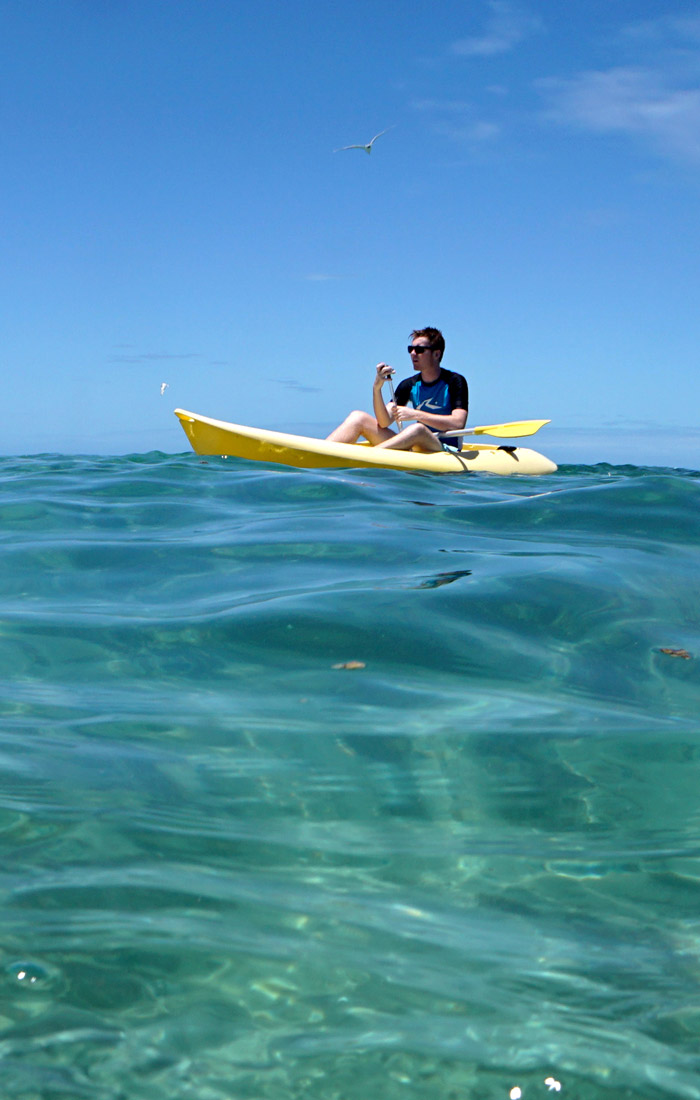 Take a watersports adventure and explore the island waters with single or double kayaks and canoes.
Kayak & Canoe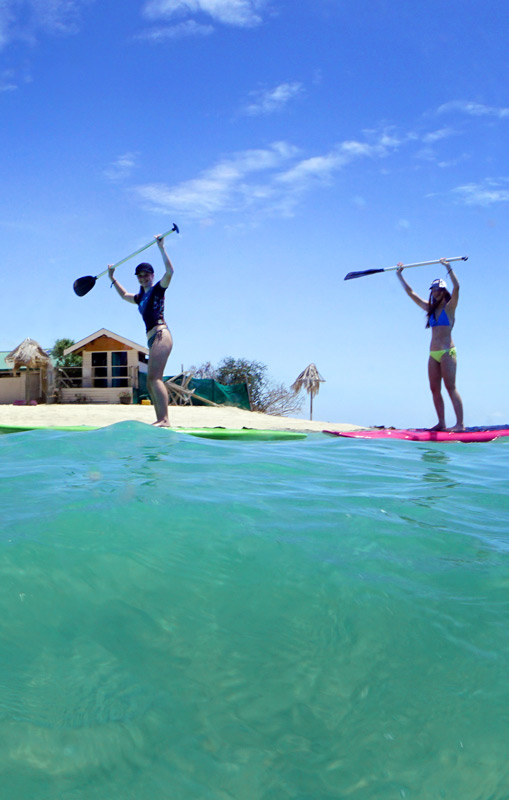 Try some stand up paddleboarding for a different perspective in paradise.
Paddleboarding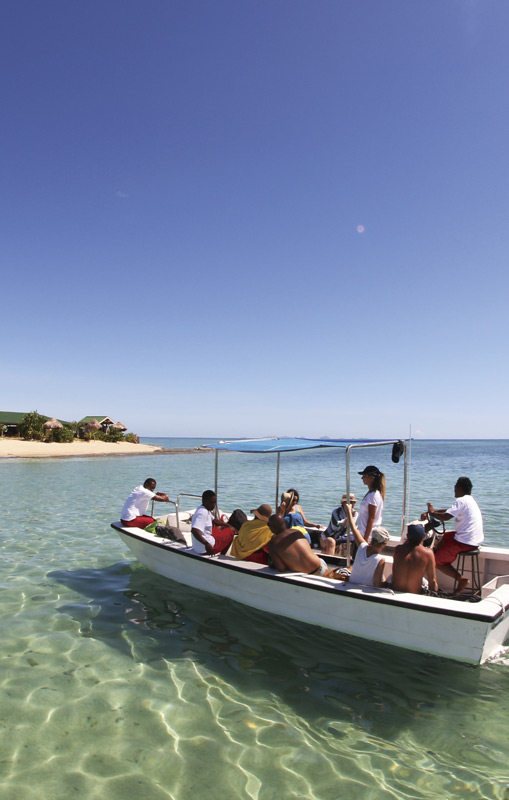 View the marine life from above water and feed the friendly fish!
Glass Bottom Boat & Fish Feeding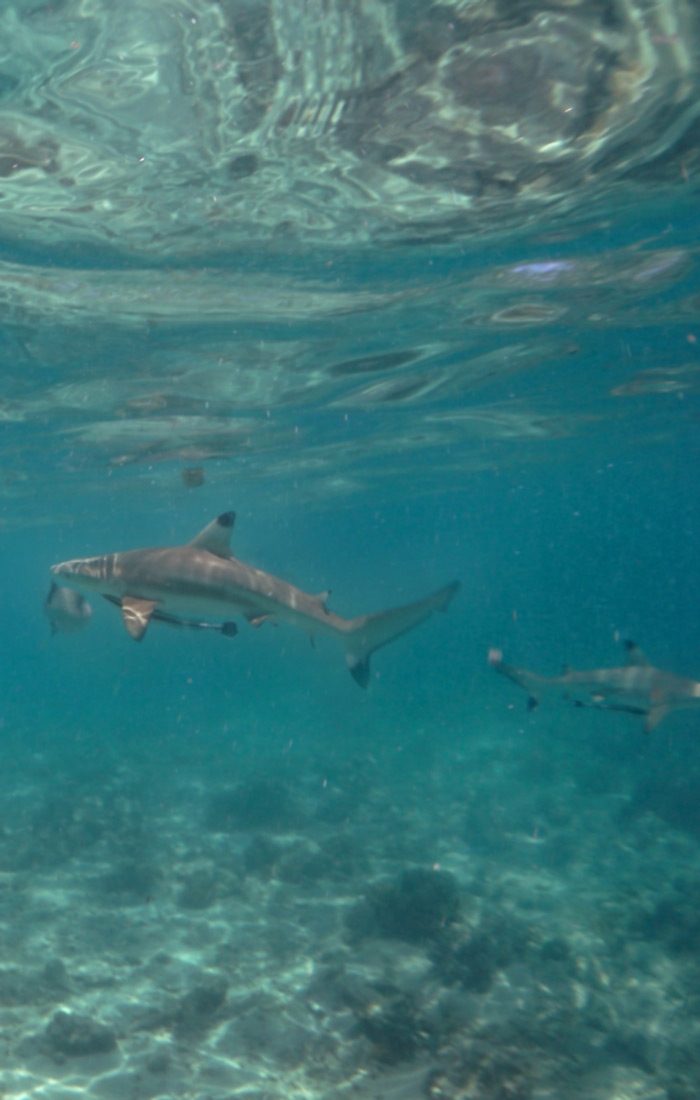 Visit the island shores see Fiji's only natural baby shark nursery.
Baby Shark Nursery
---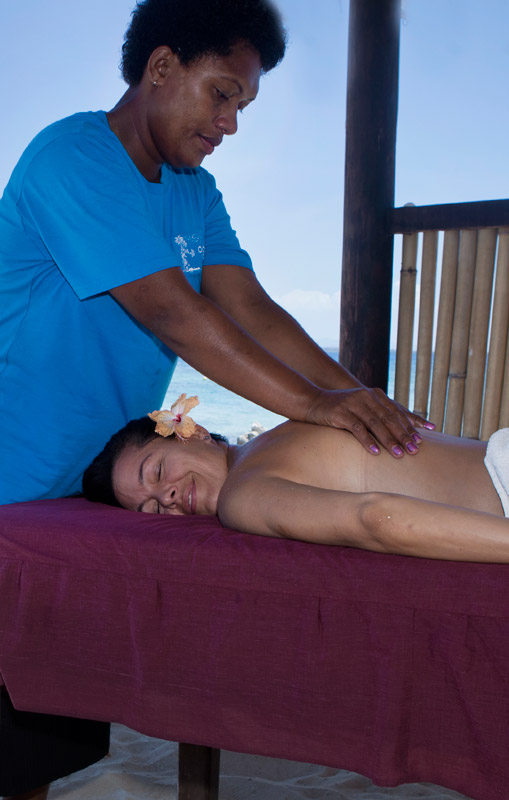 (Additional Cost) Relax & Rejuvenate with a 30min or 60min massage.
Massage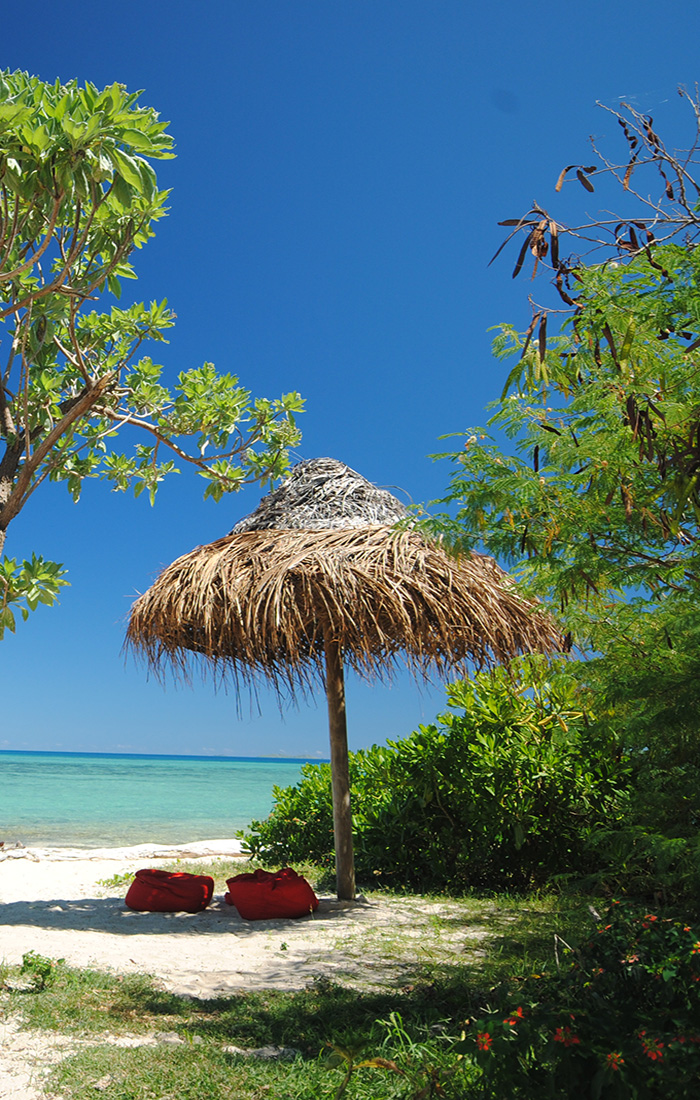 Rest on a lounge on the beach in the shade.
Relaxation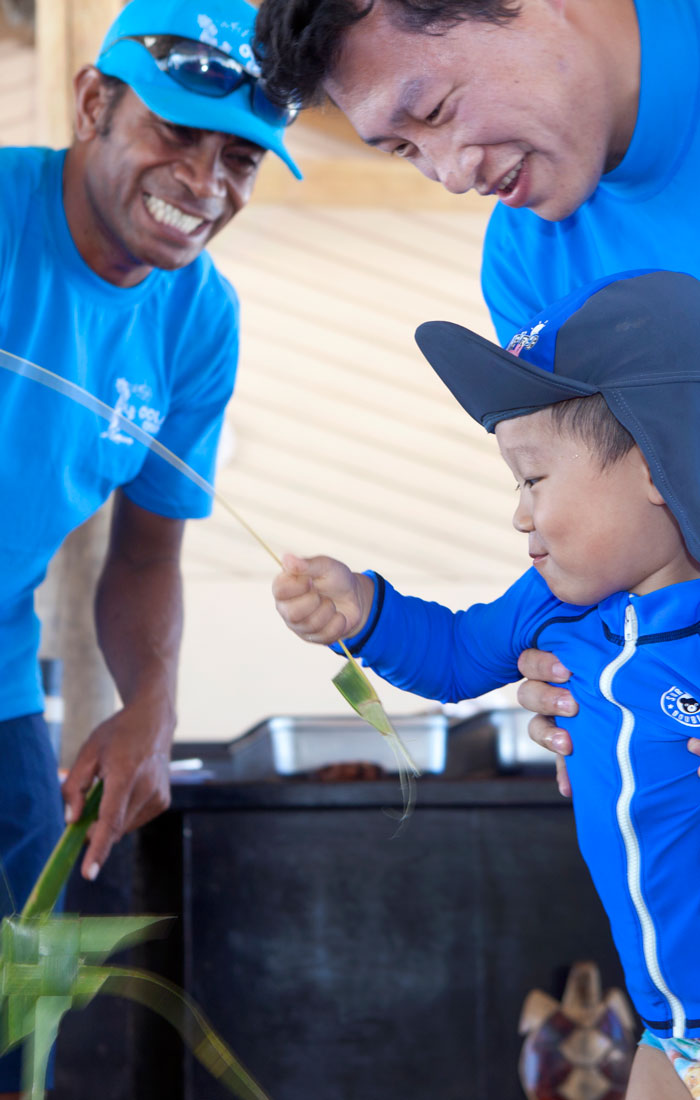 Laughter and entertainment for small kids and big kids alike!
Family Fun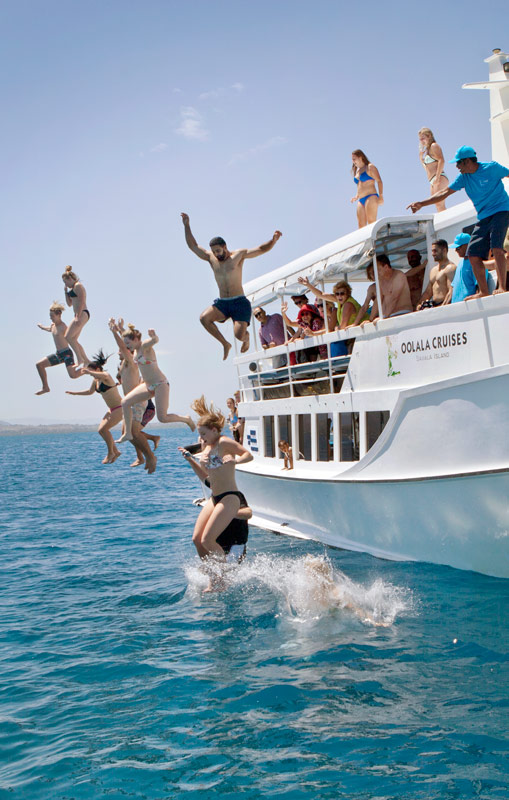 Create your own unique day with your choice of adventure or relaxation.
Experience
---